Hello Friends today I am here with a guide to make you master of your device yourself. Most of the Devices can be fixed. Here are the things you can fixed yourself. Generally wont call them the problems Those problems are making you conform that your device is active. And you also need to be active. This guide is based on Android device. and useful from any from of device like Pc and more The Most Common Problems can be Fixed yourself
I am talking about problems that are really not a problems. Something like those usually works but now the same thing using the Same Process in not making. You are unsuccess although you know all about it. you know how to do this but it is not happening at That time. Generally this Problem happens if some of the System is failed or down. It is not responding.
Here are Solutions for most common issues that can be solved even in a common Process. And the most common process is Give a try Restart your Device. (Turn off your device and let it for sometime and turn on it) Most common issues are resolved by this common Process.
Here are the most common issues:
Contacts not Visible.
Newly dialed number are not on dial log (on top)
Cant receive files from other
Cant create files
Cant connect data
Cant view files
Cant open some apps
Cant Capture Screen
No responding till long time
In mobile deice if you are facing problems with networks you can turn your device to Flight mode and reactive it to general mode. Generally if you cant call or cant connect data and other network related problem.
If you cant reed files or cant receive files or cant capture screen and other problems related with storage. you can fixed it your self by just Unmount and re mount the SD card from Settings > General >Storage > SD card (For Android Device)
If nothing work for you, You can make a factor reset too. Remember to back up your Files.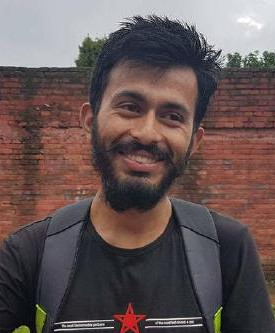 This is Sagar Devkota Co-Founder of Time and Update. I write about Online Earning, Blogging, Web Hosting, Domain Registration, local technical news and some time about Cryptography. I also write about Git, Database, Java, Android, Linux (ubuntu). Studying Bachelor of Software Engineering.