My Experience with Payoneer Mastercard
Hello Friends I will be Posing about Payoneer Limitation. The Things you Guys Need to Know on Using the Payoneer. To Get Payoneer Master card with 25$ Bonus Visit 
Get a free Payoneer Master Card
 . On This Post i will provide you some Payoneer limits
Payoneer is a popular payment solution which makes sending/receiving payments seamless. Widely popular in non-US countries, Payoneer targets a huge market of freelancers, professionals and entrepreneurs who offer their services online.
All the Things I Mention are Faced by Myself so. Its True and need to Plan accordingly. And I will be updating the lists as I know.
Payoneer limits
First of all. To Use EU Payment Service you need to contact costumer care Center of Payoneer. Via Email or Chat Or Phones calls too. Initially only the US Payment Service was activated. You can use your EU Payment service as soon as you activate it (Need not to wait till the card arrival). You can ask a virtual or Real card. That virtual card is not usable physically. Its woks for online payments and shopping only.
Second Thing. You are not eligible to use all the Services intially. According to Payoneer  service like Payonner to Payoneer fund transfer for free is not eligible for all the users. You should get 200$ from any partners compinies of Payoneer to be eligible on This service. I had discussed with them very long on this topic So Initially payneer to payoneer is not avilable for you.
And Remember we cannot use our funds on our US Account via EU card. This is like two cards are different from each other but not a single account. I was trying to verify my Paypal from Payoneer but i fail because the the US card is used to verify my Brothers account and I try to use the EU card to verify my account as Paypal allow us to use card of different name having similar last name. but i cant use funds on my US card and Had not earn any funds on the EU. As Paypal charge 1.95$ for Verification purpose Which will be funded back by 24 Hr.
Next thing. The Annual fees are Reduced On First of the Year not on Last..
Will be adding other things. as needed.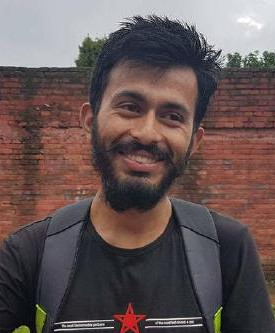 This is Sagar Devkota Co-Founder of Time and Update. I write about Online Earning, Blogging, Web Hosting, Domain Registration, local technical news and some time about Cryptography. I also write about Git, Database, Java, Android, Linux (ubuntu). Studying Bachelor of Software Engineering.