Today is the smart age. The more you connected with the latest technology the more successful you are, the more smart you are. All the information in this world are transferred digitally. And in this world emails are our main system for communication. The use of mail is different for different people as how they use it. Email is mostly used for creating facebook, twitter, meropost accounts in my Land and in other south Asian countries. And also many of us use our email for our business purpose where as some use it as a educational medium to be in touch with friends and teachers. Whatever the the use is we use email. Today I am here with a guide for creating your Custom email with your own domain. Free Email provider for Custom Domain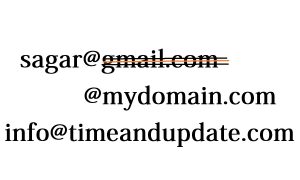 This post is not as:
List of 5 Free email Provider for Custom Domain.
Best 5 free email Provider for Custom domain.
Here I am describing one and only one free email provider for Custom domain. Which is only one Best and only one Free forever (No any Trial Service). Before mentioning the Free provider I will mention the features of this Free Service.:-
Email service that offers unlimited storage: You will receive a 10 GB mailbox after registration. The mailbox size automatically increases by 1 GB as soon as there is less than 200 MB of free space.
Convenient: You can configure personal buttons, and use hot keys. Documents, archives, images, and media files that you receive can be viewed or listened to directly in Mail, without installing any additional programs.
Reliable protection against spam and viruses: All incoming messages are checked by Dr.Web antivirus and virus-infected mail is blocked.
Customize: You can select any theme for your email.
Required number of mailboxes (by default 1,000 can increase if need)
You can use your own logo in the Mail's web interface.
Access to mail through the web interface (from any computer) and mail programs using POP3/IMAP protocols
Access through Mobile devices too.
Many other capabilities (default address, domain aliases, mailbox aliases)
All the Feature is Provided By Yandex Mail.
Yandex

Yandex is a Russian multinational technology company. Largest Search engine in Russia. And 4th Largest search engine worldwide. I am using Yandex mail since 2015. Yandex mail is being used by large no of people for custom mail. as Google stops providing custom domain mail by end of 2012. Also by Microsoft (Outlook) by 2014. Yandex have many service features. We can use for free and easily.
Set up Custom domain email
Here we will set up our custom domain email. using Yandex mail. For that you need to Create account in Yandex. Fill the form completely and set up your account then Visit to domain.yandex.com then insert your domain address and click connect domain. You need to verify the ownership of the domain. First and second will be the best options. Verify your domain and add a MX record in your Zone file. Then create mail account. then login to mail using login for email of your domain then completely fill the details and enjoy email with your own brand name. You can check all the process through the video below.

Any confusion I am always here to help you. Thanks for reading out this article. Keeps visiting us. Your feedback are must appreciated.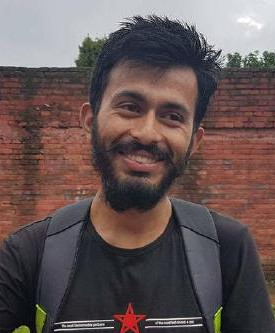 This is Sagar Devkota Co-Founder of Time and Update. I write about Online Earning, Blogging, Web Hosting, Domain Registration, local technical news and some time about Cryptography. I also write about Git, Database, Java, Android, Linux (ubuntu). Studying Bachelor of Software Engineering.