Prithivi Narayan (PN) campus, Pokhara with 50 Years of its history is the one of the oldest and largest campus of Tribhuwan University which was founded on 1 September 1960 (17 Bhadra 2017 BS) starting with 13 students and 2 teachers for intermediate education. On 20 August it runs its first batch on Bachelor Level which was accredited from Tribhuwan University. The campus now have 29 departments and runs more than 34 academic programmes. Total 504 faculty + 116 non-teaching staff and more than 8000 Students. BScCSIT In Prithivi Narayan (PN) Campus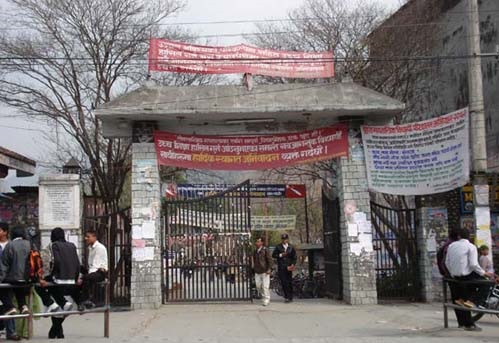 Prithivi Narayan Campus, Pokhara announces new admission open for the first batch of B.Sc.CSIT program for the academic year 2073, starting this session. Student with us at most affordable cost. Scholarships are also available for Deserving Students.
B.Sc.CSIT The bachelor of Science in Computer Science and Information Technology is a 4 year semester program offered by IOST, TU ( Institute of Science and Technology, Tribhuwan University). This program was designed to to provide knowledge in the sector of field of information technology and computer. More section of this program is practical and project works which can be applied to real world. This cource develops the skill that are of both computer professionals and IT specialists.
Check:-  Pokhara University Scholarship Everything you need to know
Eligibility For Admission:
The prospective students applying for the B.Sc.CSIT program should have:
Successfully completed a 12 Years of education in science stream ore equivalent for the university, board or institution recognized by the TU, With at least 2nd division.
Successfully passed the entrance examination conducted by IOST, TU securing at least 35%.
Students with biology and mathematics are also eligible for BSCCSIT.
Course Structure:
Students of this CSIT have to study courses of 126 credit hours dividing in the following areas:
| | | |
| --- | --- | --- |
| S.N. | Courses | Credit Hours |
| 1 | Computer Science Core | 75 |
| 2 | Natural Science Elective | 2 |
| 3 | Mathematics | 12 |
| 4 | English | 3 |
| 5 | Social Science and Management | 6 |
| 6 | Computer Science Elective | 15 |
| 7 | Internship and Project | 9 |
| | Total Credit Hours | 126 |
Contact details
Science and Technology Departments
Phone: 061-520389
email: bsccsit@pncampus.edu.np(bsccsit), info@pncampus.edu.np
Site: pncampus.edu.np
Phone no of Prithivi Narayan(PN) Campus: 061-526837
Website: www.pncampus.edu.np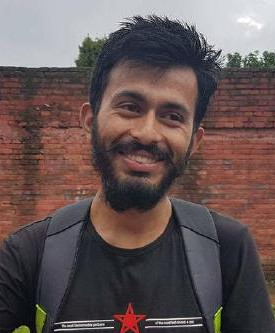 This is Sagar Devkota Co-Founder of Time and Update. I write about Online Earning, Blogging, Web Hosting, Domain Registration, local technical news and some time about Cryptography. I also write about Git, Database, Java, Android, Linux (ubuntu). Studying Bachelor of Software Engineering.