Get free Shaw Academy Premium Membership with Nepal Telecom. Shaw Academy is one of the internet's most new and mysterious academies. Now with Nepal Telecom you are offered Online courses for free. By New nepal telecoms users can get the premium membership for free and can get knowledge from there. As we mostly focus only on Collage or University education this offer let us to take a test of Online learning. And also popularity of Shaw Academy is growing day by day and involving on this platform is not a simple thing. Get Shaw Academy Premium Membership For Free from NTC
Online Learning
First of all lets us understand what really online learning is? Online learning give you the chance to learn Internationally accepted degree without attending a class room. and the only benefit is that you can take the course you deserve or wants you need not to stay learning the things you never want to learn or have no work in your real life. But just as a regular class you earn a certificates too. Here are some key on Learning online:
earn an internationally recognised degree
study anywhere that has an internet connection
become part of a rich and varied online community
you time your education.
Methods
Online methods may be of any type taking a video course or a live course or just from pdfs and blogs.virtual learning
environment, e.g. Moodle, Learn or Blackboard Collaborate
wikis
blogs
discussion boards and forums
video streaming services, e.g. YouTube or Vimeo
virtual worlds, e.g. SecondLife
And you just need is your will to learn that's all.
About Shaw Academy
Adrian Murphy and James Egan found the Shaw Academy in 2013. The Shaw Academy photography course has the largest number sales so far. Here you can take Basic/Foundation courses or Advanced courses. Check out what is different on these two of them.
Basic/Foundation Courses.

This includes all courses on the list above.
CPD accredit these courses.
These courses are generally a month-long.
You'll only receive a PDF certificate.

Advanced Courses.

This includes courses with "Advanced" in their name.
NCFE accredit these courses.
These courses might be 3 months long.
You'll receive a physical certificate.
You 15+ courses useful for real world and you can involve on them for free.
How from NTC
This offer was listed in the homepage of Nepal telecom official site. You can click on this link and get access to the offers for Nepal telecom users. You need to provide Nepal telecoms Mobile number to get access of these offers. you need to create your account for your progress to store. Visit this link http://www.shawacademy.com/nepaltelecom Now carefully select any one of those courses as you are allowed to learn only one course with in the one months (For free) if you see progress on yourself you can buy other courses too. Select the best that suits you and process. Now you need to provide your email and mobile number Just follow the process.
Conclusion
However The Shaw Academy is not internationally recognized. you can get the knowledge of your real useful life style and you get a chance to know more about what you always wanted to learn. I know there are many friends who stay online 3+ hours a day and if you just give an hr or your online time you can get some professional knowledge so why to wait? Stand up and start learning. and Nepal Telecom provides your this change don't let it go away.
If you need any help there is comment box always waiting for you and I am here to help you out. Get Shaw Academy Premium Membership For Free from NTC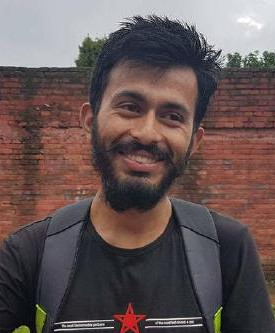 This is Sagar Devkota Co-Founder of Time and Update. I write about Online Earning, Blogging, Web Hosting, Domain Registration, local technical news and some time about Cryptography. I also write about Git, Database, Java, Android, Linux (ubuntu). Studying Bachelor of Software Engineering.