Every person has their hobbies in their life. Some people love to play games,some people love ride . I also have hobby in my life. I love travelling and I had travelled many areas of Nepal. Every time I want to travel new places. As we know that when we used to travel new places we use maps and other online services which costs expensive. We see in some places there is no any network. To use online services. Paper Maps can be an option to use while travelling. It also not seems to be a proper way while travelling. Today this post is about an offline map with route planning and your current location using GPS . Everywhere this can be used as best way to travel.
Introduction
Travelling or just moving around some city is a hard work if you are new every place looks same and the same place looks different. We can use Google maps Earth through data but data plan are too high on some country including Nepal. We need our accurate place and well-defined map which makes an easy and joyfully journey. if I have a device showing map and my location I can find anyplace or come back to my own area. Here is a simple offline app map that I am talking about.
Maps me
Maps me is a best offline map with all the features included above are available. which is available in amazon apps, App store, and Play store. Its free of cost and you can download it easily from your appropriate app store.
Features:
MAPS.ME is the right choice! Fast, detailed and completely offline maps for mobile devices. These maps include route planning.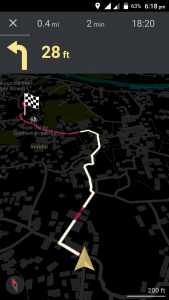 It shows you every turn and distance from your location also voice command. Here is 3 different route planning. Walking ,Cycling and Driving. It shows shortest and wide road. if you move a little different it will show a path to the destination from that point. It's really useful.
How To
You can visit the apps official site here maps.me and you will get the link to download the app. Then download the app and install it on your device. Remember you cannot instantly use this app. You need to download files of that area you want map of. which is not more than 50 MB. and it will be free forever. You need to turn on GPS location to get your current location. You can make a route plan for any point just by tapping there. Enjoy Travelling with self Guide with maps and current location.
Alternative
Google maps and Earth can be the alternative but they need internet access for route planning and your current location. I want you to mention other apps (if any) they works offline. I am fine with this so. if you had used any and thinks better than mention here.
Enjoy the trip. Have good days.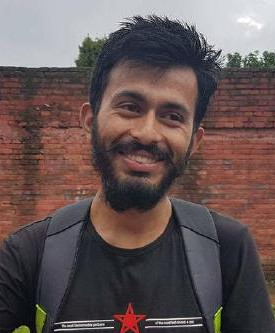 This is Sagar Devkota Co-Founder of Time and Update. I write about Online Earning, Blogging, Web Hosting, Domain Registration, local technical news and some time about Cryptography. I also write about Git, Database, Java, Android, Linux (ubuntu). Studying Bachelor of Software Engineering.