Kyle Giersdorf aka "Bugha" won 3 million by winning the Fortnite world cup. This 16-year-old beat out the 40 million players from all over the world. The event took place just a few months ago. As you can see the craze of esports is increasing rapidly. Today, more than a dozen games are organizing esport competition. The grand prices of such events are literally unbelievable.
DOTA 2 is still in the first place in the esports world. The grand prize of 30 million is something all the gamers dreamed about.

The mobile esports competition is not that popular like the PC or console. However, there are some games which are organizing such esports events frequently.
8 Best Android eSports Games
Here, in this article, we are mentioning the list of top 8 mobile esports games to warm up your gaming career.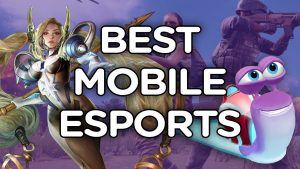 Arena of valor
Arena of Valor is a third-person, online multiplayer battle arena (MOBA) game for mobile. The game has multiple modes, with the main three being Valley Skirmish, Grand Battle and Abyssal Clash.
Players compete in these matches which on average lasts for around 12 – 18 minutes. Players must destroy turrets on the map, in order to destroy the core.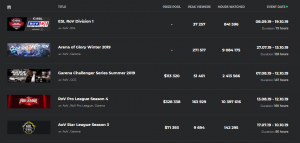 Players control characters, referred to as heroes, and each of these heroes has a unique set of abilities. Heroes start the game at a lower level and can earn level up in various ways. Killing minions or monsters, defeating other players and destroying structures.
These actions also increase XP of the player, making them more powerful. The items purchased do not carry over matches, you have to start from the beginning in the battlefield.
Mobile legend: Bang Bang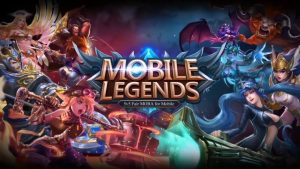 Play with your team in the 5v5 MOBA showdown against real players, Select your favorite heroes and build the perfect squad with your pals. 10-second matchmaking, 10-minute battles. Laning, jungling, tower rushing, team battles, all the fun of PC MOBAs and action games on your mobile phone.
Mobile legend is the top MOBA game on mobile phones with over 100 million installs.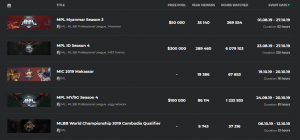 This popular MOBA game is dominating the Asian countries. The gameplay is not that hard like you think. You just need a strong thinking capacity to predict your opponent's attack.
Brawl Stars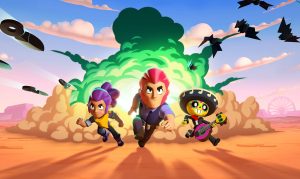 Fast-paced online multiplayer battles from the developer of Clash of Clans, Clash Royale and Boom Beach.
Battle with teammates or solo across a variety of game modes in three minutes. Unlock and upgrade Brawlers with the powerful super abilities. Purchase or collect unique skins to stand out and show off your unique looks in the arena. Join or start a squad to share tactics and fight together.
PUBG Mobile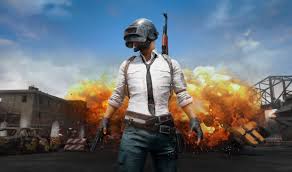 The official PLAYERUNKNOWN'S BATTLEGROUNDS made exclusively for mobile gamers. Play free anywhere, anytime you want. PUBG MOBILE delivers the most intense free-to-play online multiplayer action on mobile phones.
Drop-in, gear up, and fight. Survive the legendary 100-players classic battles, payload mode, and 4v4 team squad match and zombie modes. The last one standing wins.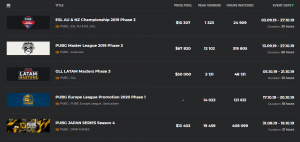 Currently, PUBG Mobile is the boss of all those royale battle games. Over 100 million installs have been reached in the Google play store. The number of installs is equally high in the Appstore too.
Read here – How to play PUBG Mobile on PC
If they managed to survive, the number of installs will even go higher in the coming years. The game is addictive and easy to play. You can also give it a try if you want to be a professional esports player.
Hearthstone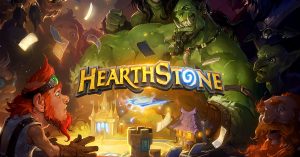 From the developer of Overwatch and World of Warcraft, comes HEARTHSTONE, Blizzard Entertainment's award-winning collectible card game. Collect powerful cards and create legendary decks. Deploy minions and sling spells to seize control of a breathtaking battlefield. Build a masterful strategy and defeat all players who dare to challenge you.
Clash Royale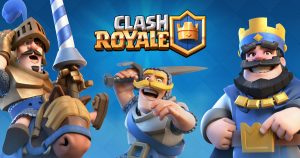 From the developers of Clash of Clans comes a real-time online multiplayer game featuring the Royales, your favorite Clash of clan characters and many more.
Collect and upgrade dozens of cards starring the Clash of Clans troops, spells, and defenses, as well as the Royales: Princes, Pekka, Wizard, Knights, Baby Dragons and more. Defeat the enemy King and Princesses from their towers to win over your opponents and win Trophies,
A single-player and multi-player game mode is available where you will have an option to play single or to team up with the random backup.
Call of Duty: Mobile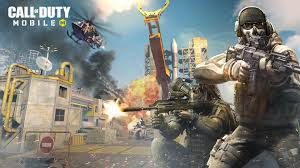 Official CALL OF DUTY designed exclusively for mobile gamers. Play iconic online multiplayer maps and modes anytime, anywhere you want. 100 players Battle Royale battleground, fast 5v5 team deathmatch, Scary Zombies action, and Sniper vs sniper battle. Literally CALL OF DUTY MOBILE is full of gameplay modes.
Though, this game was released just a few months ago. However COD Mobile is already getting a lot of attention in the esports gaming world.
Clash of Clan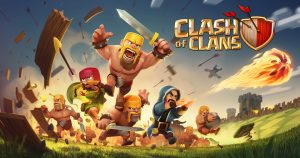 I guess most of us are already familiar with the popularity and the addictiveness of Clash of a clan. While looking at the past memories, the craze of the clash of the clan was extremely high.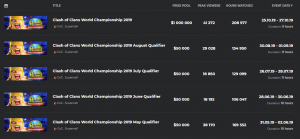 Growing your village, upgrade your town and soldiers, defending the village from raiders and attacking other's villages for the resources were the part of daily activities.
Million of users are still active in this evergreen game. Not only for their addictive gameplay, but Clash of clans is also popular for the esports tournament.
That's all for today. A dozen of mobile games are regularly conducting such esports tournament to increase the morale of their gamers. Tn this article we have only listed the names top 8 esports games. We will try our best to update more articles on esports. Till then keep supporting us.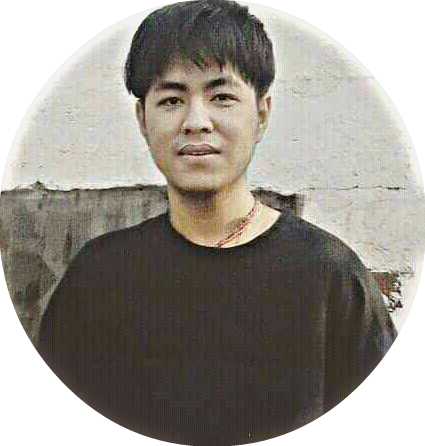 Nothing special about me. I am just a freelance writer who loves writing and updating all the latest information about IT, Blogging, Games and so on.