I created many articles about how to facebook how to twitter and more other social network sites. Today i am here talking about a social network developed by a nepali. yes i am talking about Meropost. Meropost.com is complete Nepali social network or community.You you can make new friends and reconnect with old ones. In Meropost you can enjoy both Facebook as well as Twitter's features. Here you can chat with friends like on facebook and easily design your profile like on twitter. Meropost.com a Social Network
Here you can customize your profile as on twitter and you can do almost all the things you can do in the facebook and twitter. Here is also the verification tag for the verified members. Being verified on meropost is easy then that of facebook and twitter as you need not to be great man to get a verified bathe. You just need to provide essential documents asked, maybe citizenship card scan copy. we will be making a article about it rally soon. In Meropost you can create Groups, post on friends wall, tag, mention, like, comment, share and Even Private as well as Public Group chat.
Check about meet.net.np a Social Network NTC Nepal.
There is Referral Program too. Invite a friend and earn Rs. 5. you will get money after reaching minimum Rs. 200. Yes here is also verify your accounts. Not to worry if somebody is cheating you.
Visit This Link to Sign up: Meropost SignUp.  Developed my Sunil Chaulagain. You can find him on Meropost directly from here. Sunil on meropost.com. Find me there at Devkota Sagar. We will be posting How to Meropost in our Future Posts.
I enjoy being on meropost hope you too like this site as its a great combination of two leading social network on this time the facebook and twitter. Meropost.com a Nepali Social Network.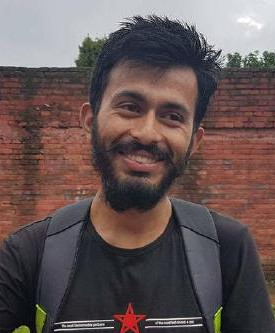 This is Sagar Devkota Co-Founder of Time and Update. I write about Online Earning, Blogging, Web Hosting, Domain Registration, local technical news and some time about Cryptography. I also write about Git, Database, Java, Android, Linux (ubuntu). Studying Bachelor of Software Engineering.