Facebook lunched Facebook messenger available from web browsers. facebook messenger is an instant messaging service and software application which provides text and voice. facebook lunched its messenger on web browsers which was only available as application platform in mobile devices. Facebook Lunched messenger for browser facebook messenger web you can send and receive instant messages video call voice calls. If you are searching for web platform messenger here your dreams comes true.
Facebook Messenger
Messenger is a mobile messaging app that lets you reach people instantly on their phones. With Messenger you can send private messages and stickers, chat with groups, and make free calls, even to people in other countries. You can also see who's available on Messenger and who's active on Facebook. Messenger is available on Android, iOS, and Windows Phone. Facebook launched the iOS and Android versions of Facebook Messenger on August 9, 2011, with an October 11 update making the app available for BlackBerry OS. Facebook launched the Tizen version of Facebook Messenger on July 13, 2015.
In April 2014, Facebook announced that the messaging feature will be removed from the main Facebook app and users will be forced to download Messenger. You can add this app for free to your Android or Apple smartphone. You can send messages and text through the world's largest social network.
Facebook Messenger on Web
I used to google for facebook messenger app for desktop. since it disable its support to third party application for messaging.  Facebook lunched this messenger service via web too. you can access it from here https://www.facebook.com/messages/t/ Now it will be more easy to chat with messenger web platform.
Facebook Lunched messenger for browser facebook messenger web
Last  Night Facebook was globally down may be this is for this Update What is wrong with Facebook pages not loading . It was unstable for like 10 – 15 minutes. most of the users tweeted and comment about this. But it was fixed with in 15 minutes (around). Now you can enjoy the messenger form browser which will be easier to chat and connect with friends. Facebook Lunched messenger for browser facebook messenger web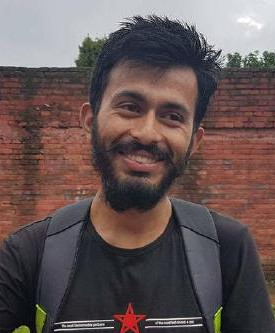 This is Sagar Devkota Co-Founder of Time and Update. I write about Online Earning, Blogging, Web Hosting, Domain Registration, local technical news and some time about Cryptography. I also write about Git, Database, Java, Android, Linux (ubuntu). Studying Bachelor of Software Engineering.