Gmail and slow connections. Gmail default mail page is great it cover all the needs that need for any email service providing tips. But for slow connection or fast access to gmail default gmail service page is quite slow. Google gives 15 GB of storage which is shared for your all google account. Today we will find some tips to fast access of your gmail inbox. Fast access to Gmail gmail tip you can access google mails faster with these tips.
Inbox By Gmail
Inbox by Gmail is an email service developed by Google. It was officially released to all public on May 28, 2015 while some invited members can use it since October 22, 2014. Inbox by google are made by the team that work on Gmail.  Inbox serves as a "completely different type of inbox, designed to focus on what really matters."
You can access inbox by gmail from inbox.google.com it is quite fast then gmail default inbox. And also provides many other features. Like Reminders, Snooze, Highlights. Inbox by gmail also have great look in mobile browsers. Its apps are available in Google Play / App Store too.
Basic HTML version
For Slow connections gmail already have See Basic HTML version. However you cannot access all the features of gmail from basic Html view. Gmail automatically If you're using a browser that isn't supported.
When you're in Basic HTML view, you won't see some Gmail features, including:
Chat
Spell checker
Keyboard shortcuts
Adding or importing contacts
Custom "from" addresses
Rich formatting
To access Basic HTML version of gmail you can click in the load basic view while accessing gmail.com or click here https://mail.google.com/mail/u/0/h For the first time you will be prompted that you are going to view basic view leaving standers view you should accept that. You miss some of the features in basic view by if you need fast access for email this is the best way to get.
Inbox by gmail is with some extra features while basic view is for basic mailing process only you can use any of them according your need. Fast access to Gmail gmail tip If helped don't forget to share and any confusion feel free to comment.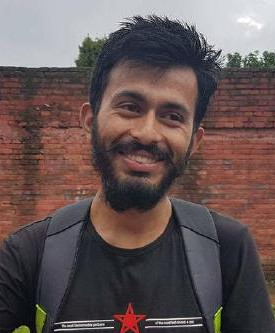 This is Sagar Devkota Co-Founder of Time and Update. I write about Online Earning, Blogging, Web Hosting, Domain Registration, local technical news and some time about Cryptography. I also write about Git, Database, Java, Android, Linux (ubuntu). Studying Bachelor of Software Engineering.