Yandex the equivalent of google in Russia and other country provides most of the features provided by google to its local users and all global users around world. Today we are here to present you Yandex Metrica the free web analytics platform provided by Yandex equivalent of Google Analytics, although it lacks some features as google analytics its is more forward with more features and user friendly. Google Analytics Alternative User Friendly Yandex Metrica provides data of the running day too. Better is to try yourself.
Google analytics and Yandex Metrica
Google Analytics provides over 200 pre-set dimensions and metrics to analyze. Google Analytics site search captures users' searched keywords in the website search box and enables to better understand searcher intent and behavior. Google Analytics gives access to setting up to 20 different types of Goals for a website.
Yandex Metrica provides users behaviors through geographical social and demo graphical data segmentation. User friendly interface, visitor information arrange by region, location and traffic source and other key effectiveness. Traffic report shows you overall stats for a day, week, month, year. This is the basic info if you're using something like WordPress Jetpack.
Functionality
Yandex Metrica
Google Analytics
Basic website performance data
All visits, Bounce Rate, Time on Page, Page Views
+
+
Demographics
+
–
Geography
+
+
Mobile Devices
+
+
Browsers,OC, cookies enabled, javascript
+
+
Traffic Sources
Search systems, conversion rate, paid campaigns, social media sources
+
+
Behavior
Visitors flow, trackEvent method, in-page analytics
+
+
Site search
–
+
Additional Features
Data filtering
+
+
Standard/advanced data segmentation
+
+
Data reporting
+
+
Custom reports
+
+
WebVisor
+
–
Data range analytics
–
+
Fill-out form analytics
+
–
Notifications about website unavailability
+
–
Call tracking
+
–
Here you can View Data as Metric Pie Chart Table or Line graph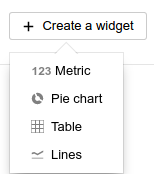 Data are arranger in Grouping and Sub-grouping

Yandex Metrica collects visits to multiple domains and sub-domains in a single profile with no customization to the tracking code required. It gives you all the data you need to show you what is great about your site, such as which content is downloaded the most, which pages/articles are a magnet for your visitors, and which pages are the most popular exit pages. The more impotently data is updated every 5 minutes providing accurate and relevant statistics.
Maps
One must mention feature of Yandex Metrica is heat maps. Google have failed to implement, and Yandex does brilliantly.
Link map: Shows statistics for referrals through links on sites.
Click map: Shows statistics for clicks on site.
Scroll map: Shows how users' attention is distributed across specific areas of a page.
Form analysis: Shows exactly how users interact with forms.
Account Setup
You can give it a try not as substitute for Google Analytics but you can get more other features that I may mention or may not from Yandex Metrica. Its easy to set up account in Yandex. Just create Yandex mail account yandex.com. Then Click in https://metrica.yandex.com. Click add Counter get an HTML code to paste to your site. ou can have as many sites as you want in your Metrica account.
No Data Match
Why does Google Analytics website traffic data not match Yandex Metrica? both use Javascript to collect data. And two scripts can not interact at exactly the same time. Also there is a delay between the time when both scripts are fired. This is the collection problem. And there are more other aspects. Google Analytics Alternative User Friendly Yandex Metrica Have Good Days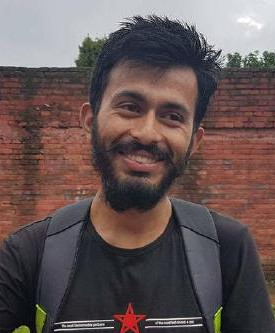 This is Sagar Devkota Co-Founder of Time and Update. I write about Online Earning, Blogging, Web Hosting, Domain Registration, local technical news and some time about Cryptography. I also write about Git, Database, Java, Android, Linux (ubuntu). Studying Bachelor of Software Engineering.