Nepal Telecom Internet service provides Leased Internet Connectivity over dedicated leased lines. Nepal telecom offers much discounts on every purchase. These discounts are processed from Magh 1st 2073. 1,800.00 is the least  per month NRs where previously it was 2,500.00 per months NRs. And his price is for 256 Kbps. Speeds multiple of 256 kbps up to 100 mbps & above, can be provided. This could be a good alternation for leased line Internet access. This service will be good for startup company, Small business and even established organization. Which are the target of Nepal Telecom too. Nepal Telecom with Dedicated Lease Connectivity Discounts
Leased Line
A leased line, also known as a dedicated line, connects two locations for private voice and/or data telecommunication service. A leased line is not a dedicated cable; a leased line is actually a reserved circuit between two points. Leased lines can span short or long distances. They maintain a single open circuit at all times, as opposed to traditional telephone services that reuse the same lines for many different conversations through a process called "switching."
For what Leased Lines Used?
Leased lines are most commonly rented by businesses to connect branch offices of the organization. Leased lines guarantee bandwidth for network traffic between locations. VPNs are an alternative technology to leased lines, allowing an organization to create a virtual and secure connection between locations
Individuals can also rent leased lines for high-speed Internet access, but their high cost deters most, and there are far more affordable home options available higher bandwidth than a simple dial-up phone line, including residential ADSL and cable internet broadband service.
Nepal Telecom Pricing.
Here is the details of the Bandwidth and price. Also for comparison old as well new price is mentioned.
SN

Bandwidth

Old Tariff per month NRs

New Tariff per month NRs

1

256 Kbps

2,500.00

1,800.00

2

512 Kbps

5,000.00

3,000.00

3

1 – 10 Mbps

1 – 4 Mbps @ Rs. 8,000 per Mbps
5 – 10 Mbps @ Rs. 7,500 per Mbps

4,200.00 per Mbps

4

11 – 100 Mbps

7,500.00 per Mbps

4,000.00 per Mbps

4

100 Mbps

7,000.00 per Mbps

3,800.00 per Mbps
If you want to connect Nepal telecom's Leased Lines you should fill a form and send it to them. Download the form from Internet Form and check out Contract Document from Contract Document for Internet Download the Internet form and read the contract document and after duly filling it, send it to lease@ntc.net.np. And Here are some more:
Fiber Internet Lease (1 – 2 Mbps) is available for Residential Customers
FREE 100 Meters Fiber Cable
1 Mbps (Unlimited) ADSL Service at Rs. 3,500.00 per Month
Now Enjoy the Leased Lines connection for your business and 1-2 Mbps is available for residential costumers too give a try with Nepal teleocom. Nepal Telecom with Dedicated Lease Connectivity Discounts Have a good day.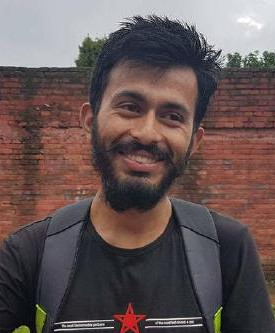 This is Sagar Devkota Co-Founder of Time and Update. I write about Online Earning, Blogging, Web Hosting, Domain Registration, local technical news and some time about Cryptography. I also write about Git, Database, Java, Android, Linux (ubuntu). Studying Bachelor of Software Engineering.