Hello all Facebook is The most popular social media of this time. Also Facebook Videos are much increased now days likely to beats YouTube too. As people should go and search for interested videos in YouTube but Facebook will bring you the interesting videos to you and shows you. Today we are here to show you how to use facebook search engine to find every thing in facebook. Facebook Graph Search was a semantic search engine that was introduced by Facebook in March 2013. The feature was developed under former Google employees Lars Rasmussen and Tom Stocky. So today How to use Facebook Search Engine to find everything in facebook. First lets know about what results we can find.
Do you know I just got 2000 Visit from Facebook. Once as it was not just from my page likers but it Is from Facebok search That Day I know how much powerful Facebook search engine is also.
Search functions
For Now Facebook supported searches for the following types:
People
Pages
Places (imitable to a specific location (latitude and longitude) and distance)
Check-ins of the user, friends, or where user or friends have been tagged
Objects with location information attached. In addition, the returned objects will be those in which the user or friends have been tagged, or those objects that were created by the user or friends.
Users could filter results, such as in time (since and until), or search only a given user's News feed and much more new.
We can search friends of friends.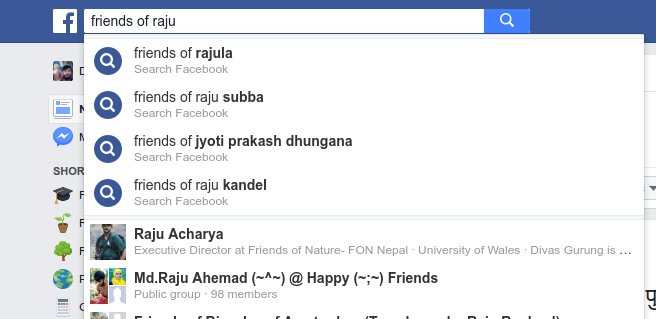 In Facebook you can Search According to your Need Like If you are searching for Pages you can select it. If you are looking for People with that name then you can select People Or Photos, Videos, Pages, Places, Groups and Apps too. Also there is option Like Posted by Anyone to search for public posts. Also you can search some term and select if your friends are posting about or not. Also Location Form Your local location or Global or Country. And also Dates when these are posted.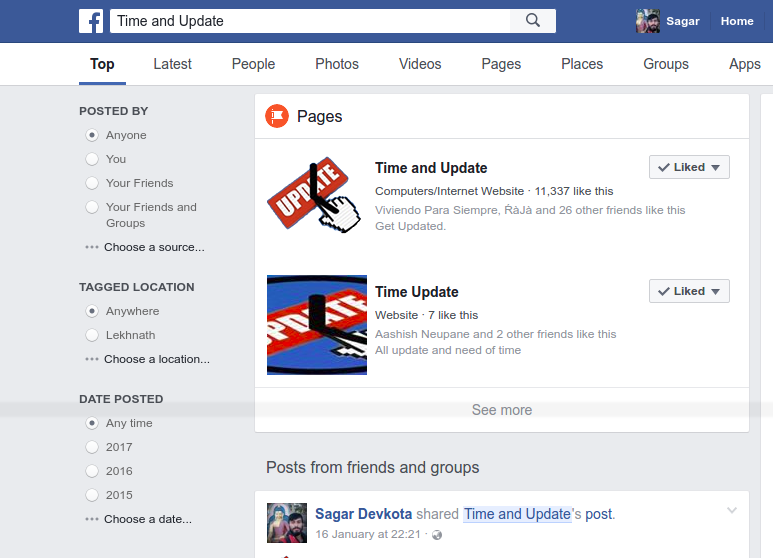 Also you can search Friends who like Time and Update and Amrit. Tagging Two pages Also Like friends playing And a game name. You can find near locations places Hotels, Hospitals and schools as your need. Also when you start typing it shows you some suggestions. you can search for Latest News Updates, Videos and More.
However there are much fake news in Facebook to just attract visitors. This also helps to get fake news travel faster. So you can use Facebook search as need to you. And it is really help full as we can filter search as our need which is the most impotent during searching. How to use Facebook Search Engine Any Suggestions? Comment below. Have Good days!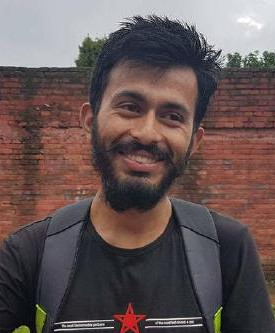 This is Sagar Devkota Co-Founder of Time and Update. I write about Online Earning, Blogging, Web Hosting, Domain Registration, local technical news and some time about Cryptography. I also write about Git, Database, Java, Android, Linux (ubuntu). Studying Bachelor of Software Engineering.