Yama Buddha, one of the most popular rappers of Nepal. Born on May 30, 1987. was found dead in London. His songs Sathi, Aama, Yo Prasanga, Antya Ko Suruwat, etc are popular hits. He was also the Presenter of Popular Rap Battle show Raw Barz. Yama Buddha no more found dead
According the news published on myrepublica dot com he was found dead in his bathroom at around 3 am.  His age was 29 and had been living in London with his wife. The dead body has been kept at Northwick Park Hospital, Brent, London, England.
Yama Buddha, son of a Nepali politician Ambika Prasad Adhikari, was born in Salakpur, Morang. Anil has a younger sister named Asmi Adhikari. He completed his school level education from The Excelsior School and joined Edmark Academy for ten plus two education. Later, he went to United Kingdom for further education. He returned to his home country. Although he was an IT Engineer, he decided to follow his heart. He explored what he was good at.
Yama Buddha entered into the world of music by releasing a youtube video of his home recorded song. His first song Final Fantasy failed to gather much attention initially. His next recorded song was Sathi. Beautifully written with heart touching words which every youth can easily relate to, Sathi became an instant hit and his fame was spread by word of mouth.

Yama Buddha no more found dead. It has been reported that the singer committed suicide in his residence in northern London. RIP Yama Buddha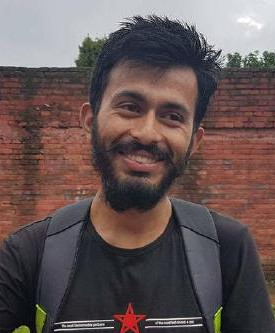 This is Sagar Devkota Co-Founder of Time and Update. I write about Online Earning, Blogging, Web Hosting, Domain Registration, local technical news and some time about Cryptography. I also write about Git, Database, Java, Android, Linux (ubuntu). Studying Bachelor of Software Engineering.