There is revolution in the communication since there is internet. Computers and mobile phones are the part of our life as per there is internet connection in our devices. we have all the whole world in the internet and that is with us. And the only way this internet users are increasing is because of the super fast communications. By now daily communication is our daily need and emails the part of it. Communication makes working fasts. Today I am here with a guide to set up email in your domain which is Best and one and only best email hosting server. Super fast unlimited size and bandwidth 1000+ email address. Best Email Hosting Mail Server For Your Domain
What does Email Hosting mean?
An email hosting service is a hosting service that helps in serving email. When you click a button your messages are send 1000 distance away. and all the links is operated by email server. The most popular mail server are Gmail by Google. Yahoo mail by Yahoo and Outlook by Microsoft. Here you create your email address as you@that domain dot com. The typical hosted business email address is as you@yourdomin.com. Larger enterprises usually host their own email servers. This guide is for making your own domain an email server obviously with other server. And the process of exchanging and serving emails are dome by Mail servers
Types of Mail Servers
Mail server can considered to be two mail server Incoming mail server and Outgoing mail server. Incoming mail server look after caring email towards you while Outgoing mail server looks after sending your mails away. Incoming mails are of two type POP3 and IMAP. Post Office Protocol  3. Using pop3 mails you received and send are stored only your local hard disk. While Internet Message Access Protocol Stores the copies of the files in the server and provide you the copy of it. You still have your mail on server even after you remove from your local device. We can make Pop3 to store mails on servers too. though i had not tried.
How to run your own e-mail server with your own domain
Most Domain server provides you email hosting service and but for that you need to allocate some size and need much more physical RAM in your hosting. OR if you want different and accessible even after your hosting expires or if you are using Blogger Costume Domain. Here is a guide For Email hosting. We Are Using Yandex mail. It is the Best ever. (The only Best Costume domain email hosting service which is available for free.
Why to Have own mail server?
Users can be added immediately
Looks Professional and like large enterprises
Policies of your own
No waiting to add new users
You can create mailboxes like "username@<your domain>.tld" and your mailbox users can use the Yandex.Mail web interface with all of its advantages, including the spam filter, automatic virus scanning, chat, and other features.
 Mail for Domain users can also log in to other Yandex services, such as Yandex.Disk or Yandex.Music. They can just enter their email address as the username.
 For a single domain, you can register up to 1000 mailboxes, which you can use yourself or give out to other users. You can manage your domain in the web interface or via the API.
Some features of Yandex.Mail for Domain
Email service that offers unlimited storage: You will receive a 10 GB mailbox after registration. The mailbox size automatically increases by 1 GB as soon as there is less than 200 MB of free space.
Convenient: You can configure personal buttons, and use hot keys. Documents, archives, images, and media files that you receive can be viewed or listened to directly in Mail, without installing any additional programs.
Reliable protection against spam and viruses: All incoming messages are checked by Dr.Web antivirus and virus-infected mail is blocked.
Customize: You can select any theme for your email.
Required number of mailboxes (by default 1,000 can increase if need)
You can use your own logo in the Mail's web interface.
Access to mail through the web interface (from any computer) and mail programs using POP3/IMAP protocols
Access through Mobile devices too.
Many other capabilities (default address, domain aliases, mailbox aliases)
web interface or via the API
Anti Spam capacity.
Process
The only thing you need to do is set up a mx record from your domain DNS.  You can use your mail from Web INterface from yandex mail or from API also from other mail applications installed on your device. Follow the Process on This Articel to set up your Email server for your Own Domain. Free Email provider for Custom Domain
Process to SetUp Yandex mail in Email Applications:

For Incoming Server I prefer IMAP. hostname: imap.yandex.com port: 993 SSL: ssl/tls Authentication: Yes(Password)
For Outgoing Server SMTP hostname: smtp.yandex.com Port: 465 SSL: SSL/TLC Authentication: Password
Best Email Hosting Mail Server For Your Domain Enjoy the Best And Free Email server. Make your Own Brand email name. Contact me at sagar@timeandupdate.com Email hosted at Yandex.Mail for Domain. Have a good day.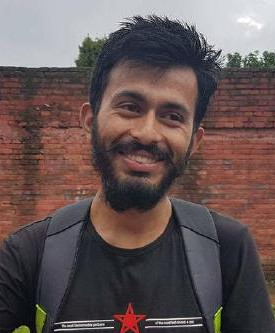 This is Sagar Devkota Co-Founder of Time and Update. I write about Online Earning, Blogging, Web Hosting, Domain Registration, local technical news and some time about Cryptography. I also write about Git, Database, Java, Android, Linux (ubuntu). Studying Bachelor of Software Engineering.