Chhakka Panja is a 2016 Super hit Nepalese comedy film which was directed and produced by Deepa Shree Niraula. The film is Niraula's directorial debut and features Priyanka Karki, Deepak Raj Giri, Jeetu Nepal, Kedar Ghimire, Buddhi Tamang, Shivahari Poudel, Barsha Raut and Namrata Sapkota. Chhakka Panja is the Highest grossing Nepali Film. Previous record was of Kuhinoor and The previous was Loot. Chakka Panja now on Youtube Watch Online
Cast
Priyanka Karki as Champa
Deepak Raj Giri as Raja
Jeetu Nepal as Saraswati
Kedar Ghimire as Magne
Buddhi Tamang
Shivahari Poudel
Barsha Raut
Namrata Sapkota as Bishnu
The film even attracted former prime ministers KP Oli , Jhalanath Khanal and Madhav Kumar Nepal, comedians Madan Krishna Shrestha and Hari Bansha Acharya also accompanied ministers in the show. With a worldwide box-office gross of over $2.5 million, Chhakka Panja is often proclaimed to be the highest grossing Nepali films. This is the list of highest-grossing Nepali films listed as per their worldwide gross figures at the time of their release. These figures are not adjusted for ticket prices inflation. To be honest, I liked the acting and the story – the cast was much stronger. It's the feel-good movie of the year it very is touching.
Watch Online
Check Post: Download Videos From Every Websites Including Youtube
Here is the Video posted HighlightsNepal.
Champa posted about this: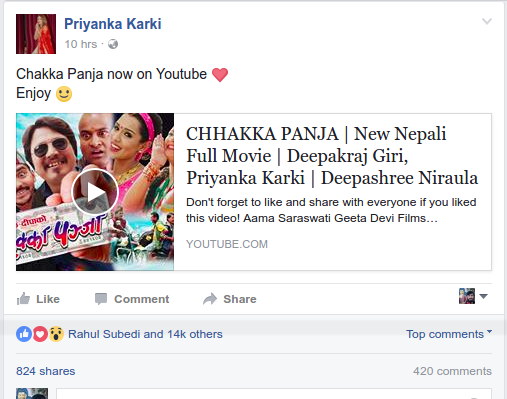 The Himalayan Times wrote "Chhakka Panja is a total comedy and social drama, a story of friendship, love and revenge. It is hilarious from start to finish." The completely implausible twist at the end. Chakka Panja now on Youtube Watch Online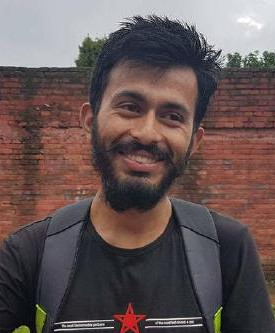 This is Sagar Devkota Co-Founder of Time and Update. I write about Online Earning, Blogging, Web Hosting, Domain Registration, local technical news and some time about Cryptography. I also write about Git, Database, Java, Android, Linux (ubuntu). Studying Bachelor of Software Engineering.