Hello eSewa users How is your connection with eSewa? eSewa is the first online payment gateway of Nepal which was established in 2009 January. Being the first Online Payment gateway most people use eSewa insist of other payment process those exist in Nepal. They have linked up with as much as 45 banks in Nepal and also those banks provides exchange of moneys for free access so you might want to sign up and start using eSewa today. Airlines Tickets, Recharge cards, Electric bills and other receiving and paying process are available through eSewa. Today I am here with How to eSewa All You Need to Know
How To Create eSewa Account
eSewa being the first Online payment gateway in Nepal It is partnered with most banks and other marchents those accepts online payment. To create your account in eSewa and verify your account go through this link Create eSewa Account and Verify Nepal.
How to deposit money in eSewa
Or how to recharge esewa account This it the most common Questions asked by users after joining eSewa and obviously it should be know as without loading funds on your eSewa account how can you pay online? Basically there are Three way to lode your eSewa account. Receiving money from other users on your eSewa account. You can ask other to pay you from eSewa for doing sth. for them. And the other way is Transferring fund to your account from your own bank account. And the Third way is you can found some eSewa centers in your area or some electrical(Or any other) shops they can send you money in eSewa from your hand cash.
Here is the List of eSewa Partner banks eSewa Partner Banks.
What is eSewa merchant
"The Merchant" means any person/organization selling goods online and willing to accept payments for the products sold through the eSewa account.
eSewa Point Or Rewardpoint
Reward point is the extra value given to eSewa users when you use eSewa services. The more you use eSewa services the more points you can collect in your account. These points can be redeemed for gifts made available by eSewa.
For the reward points collected in your eSewa account, you will be able to redeem your reward points with the gift vouchers.
eSewa Recharge Card
Using esewa you can get Recharge codes for most of all ther services in Nepal that works using eSewa, You can get recharge of Ntc, Utl, DishHome, Ncell SImTV and more. If you expect a Recharge card to deposit fund on eSewa check above section.
Deactivate eSewa Account
If you wish to discontinue using eSewa and want refund of wallet balance, you can easily transfer the available balance to any bank account in eligible partner banks. Your money will be deposited in designated bank account immediately.
You may also directly write an application to Settlement Bank of eSewa (currently, Nabil Bank Limited, Head Office, Durbarmarg, Kathmandu) citing the same. Nabil Bank shall verify your request and refund you the wallet balance after completion of regulatory requirements.
eSewa Application
You can use eSewa Via mobile too. eSewa mobile apps are available on:
-Android phones
-iPhones (IOS system)
-Java enabled phones
-Blackberry phones
You can download Required app from https://esewa.com.np/static/mobileapps You can also use Esewa Via SMS check Using eSewa Via SMS and SMS Syntaxs.
Forget eSewa Mpin
Login to https://esewa.com.np with your Username and Password. (Your Username is your eSewa registered mobile No. or email id)
Click on MY ACCOUNT, then PROFILE and then to MORE DETAILS.
Click on Green U turn arrow to reset your MPIN.
These are the most importent things How to eSewa All You Need to Know have great days!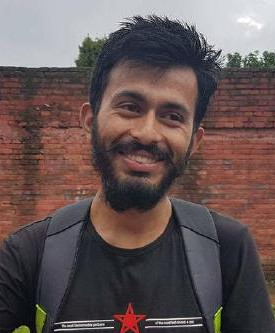 This is Sagar Devkota Co-Founder of Time and Update. I write about Online Earning, Blogging, Web Hosting, Domain Registration, local technical news and some time about Cryptography. I also write about Git, Database, Java, Android, Linux (ubuntu). Studying Bachelor of Software Engineering.