Facebook Messenger is a mobile messaging app that lets you connect instantly on with peoples through your phones. Facebook launched the iOS and Android versions of Facebook Messenger on August 9, 2011. With Messenger you can send private messages and stickers, chat with groups, and make free calls, even to people in other countries. As by now you can make video call from messenger. Facebook now makes messenger available for web platform too replacing the old default message page. Check Facebook Lunched messenger for browser facebook messenger web. Group Video Chat in Facebook Messenger
On December 19, 2016 Facebook updates "As we close the year, we're thrilled to launch the most requested Messenger feature ever — the ability to video chat in groups. Group Video Chat in Messenger makes it simple and seamless to stay connected face-to-face. Starting today, Group Video Chat is rolling out to Android and iOS devices, and the desktop version of Messenger, worldwide."
Every day people exchange messages through facebook messengers. facebook's status shows that 245 million people makes video calls in Messenger every month. Group chat is of great fun what if you can get a chance of group video call. Its will be really good idea to connect with friends. Facebook lunched the group video calling feature. Every users can access this service from December 19 2016 with the latest version of Messanger. And the good thing is that the facebook group video call is free over Wi-Fi
Check: Li-Fi Technology Over Wi-Fi
How a Group chat Works
Group video call support 6 people at a time. Six peoples face are on the screen. 50 friends can join and listen the conversation and also can join through voice or camera. Once Six people are in the call, just the dominant speaker is show to all friends on group chat. To make a group call you need the latest version of Messenger also with other. You just need is to go to group and tap the video icon on the upper right of the screen. doing so all the members on the group are noticed about the call. Users can join when ready and also you can ring to selected peoples too.
You can start group video chat when ever you want from web platform as it is always updated to latest version.
Enjoy group call, be connected with your group wher ever you are with group video chat. Enjoy calling friends and being connected looking face to face. Group Video Chat in Facebook Messenger Have good days!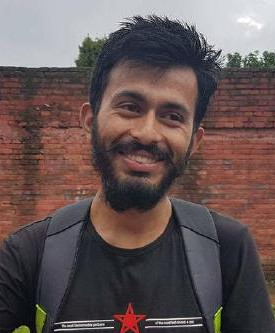 This is Sagar Devkota Co-Founder of Time and Update. I write about Online Earning, Blogging, Web Hosting, Domain Registration, local technical news and some time about Cryptography. I also write about Git, Database, Java, Android, Linux (ubuntu). Studying Bachelor of Software Engineering.