Nepal Telecom has Lunched 4G service on First of January 2017. With The Lunching of 4g Nepal telecom is giving 4 Gb of data for Free. The network will initially cover most parts of Kathmandu and Pokhara. To use 4G/LTE service, your mobile device needs to support 4G/LTE and in case you have older version of SIM card, you will need to replace it with newer 4G enabled SIM. Nepal Telecom With 4G Giving 4GB Data Free Here is the information about the free data provided by Nepal Telecom as a promotion for 4g package.
Check Red number call fake call and short call in Ncell A fake Viral.
4G
The world of technology is changing at a rapidly. 4G is the fourth generation of wireless mobile telecommunications technology, succeeding 3G. The first-release Long Term Evolution (LTE) standard (a 4G candidate system) is commercially deployed in Oslo, Norway, and Stockholm, Sweden since 2009. We are in 2017. The fastest 3G-based standard in the UMTS family is the HSPA+ standard, which is commercially available since 2009 and offers 28 Mbit/s downstream (22 Mbit/s upstream) without MIMO, i.e. only with one antenna, and in 2011 accelerated up to 42 Mbit/s peak bit rate downstream using either DC-HSPA+ (simultaneous use of two 5 MHz UMTS carriers)[3] or 2×2 MIMO. In theory speeds up to 672 Mbit/s are possible, but have not been deployed yet. The fastest 3G-based standard in the CDMA2000 family is the EV-DO Rev. B, which is available since 2010 and offers 15.67 Mbit/s downstream.
How to Activate
Dial *444# for activation through 4G enabled Sim. You phone should support 4g. You can activate this service during January 1 to January 31. And this will be valid for 4 days and You can Use 4 GB for Free and you Cannot exceed 1 GB a day.
Key Features
As 4G/LTE enables you to browse data at much higher speeds, you will have a much better browsing experience and your data consumption will go up.
Upload Download Share Connect Stay connected – Be Ahead
Now at a much higher speed – Use NT 4G/LTE
First Time in Nepal – Cutting edge global technology at your fingertip
Try it now to feel the difference.
It will be an experience you will remember.
Nepal Telecom With 4G Giving 4GB Data Free Enjoy the data from Nepal telecom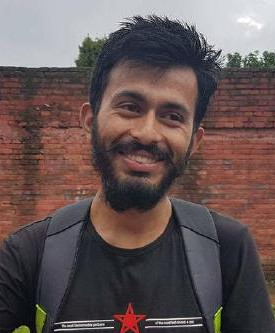 This is Sagar Devkota Co-Founder of Time and Update. I write about Online Earning, Blogging, Web Hosting, Domain Registration, local technical news and some time about Cryptography. I also write about Git, Database, Java, Android, Linux (ubuntu). Studying Bachelor of Software Engineering.