There was a viral news which include that users are receiving calls from some calls and are danger for them. Ncell is busy replying all the costumers about the calls. Ncell used to call costumers to inform their features which are irritating. Answering calls from short numbers can harm people and red Numbers all these news are viral over twitter and Facebook. Red number call fake call and short call in Ncell some are mentioning this as a death call. "Death Calls" Killer Phone Number Warnings Prashna Pandey And Deepak Baraeli caught by polish for red number rumor
Red number call fake call and short call in Ncell
Police Caught them
Finally after a week about the news about the Red Number CIB finally find out who were behand the red number call rumor
It had been found that initially Prashna Pandey And Deepak Baraeli had started this story which was viral all over Nepal for a Week.
It was all fake and finally its out what really it was according the video above it is clear that its all fake news. not only in Nepal but this short on news was viral years ago on other country. After searching all about this I can conform that all these are Rumor / Hoax. which is Circulating since: April 2007 Status: False And this news was once viral on US too during Nokia mobile period. Here is a part from some search.
Don't panic, it's a hoax. Variants of the so-called "red number," "cursed phone number," or "death call" hoax first appeared on April 13, 2007 in Pakistan, where they caused widespread panic and inspired a slew of ancillary rumors, including the claim that the phone calls, if listened to, could also trigger impotence in men and pregnancy in women. According to news reports, Pakistanis were heard trading secondhand stories of actual deaths that had supposedly occurred, with some claiming the fatalities were the handiwork of ancestral spirits enraged by the construction of a cell phone tower over a graveyard.
finally the news is out and we no need to afraid any more. Have a good day.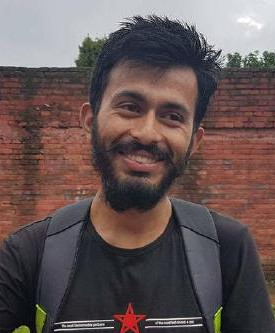 This is Sagar Devkota Co-Founder of Time and Update. I write about Online Earning, Blogging, Web Hosting, Domain Registration, local technical news and some time about Cryptography. I also write about Git, Database, Java, Android, Linux (ubuntu). Studying Bachelor of Software Engineering.