Blogging is the way of expressing ideas and views in the form of words using various sources. After updating the beginner guide on Google Adsense, Affiliate marketing, and Email marketing, today I'm here with a new guide. In this guide, I will cover all the detailed information about blogging and its scope.
A newbie blogger like you should be familiar with all the aspects of blogging. How to start a blog and what to do after your blog is online. The starting days will be full of frustration. You will have a lot of things running on your mind.
What if your new blog completely fails to attract visitors? What if you are unaware of SEO and other things? How to make money to pay for the domain and hosting? and many more.
This is why you need this ultimate blogging guide to make your blogging career worthy.
What is blogging?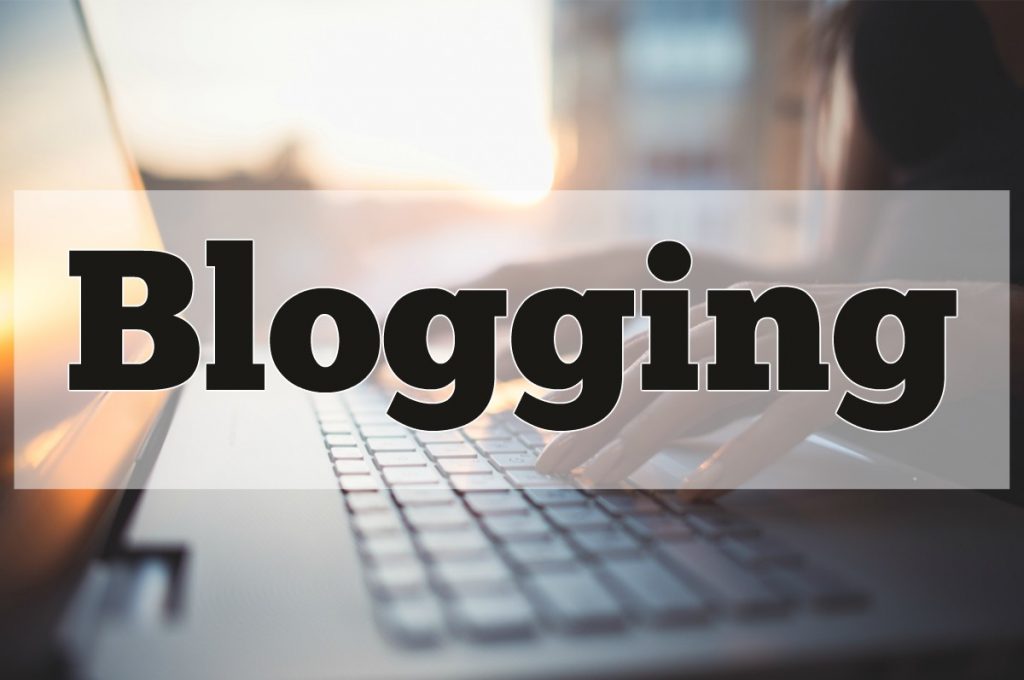 Blogging is the way of expressing ideas and views in the form of words using various sources. That includes images, videos, links, internet, domain, and hosting. The person who updates the blog is known as a blogger. The process of updating your blog with various articles and databases is called blogging.
You can take blogging as your career. The scope of being a blogger is extremely high. Not only the money but also you can earn name and fame both at the same time.
If you are good at writing essays or news or any reviews or the tutorial like me then you can give it a try. Trying doesn't cost a fee. The only thing you will ever need is courage and passion.
How to start a blog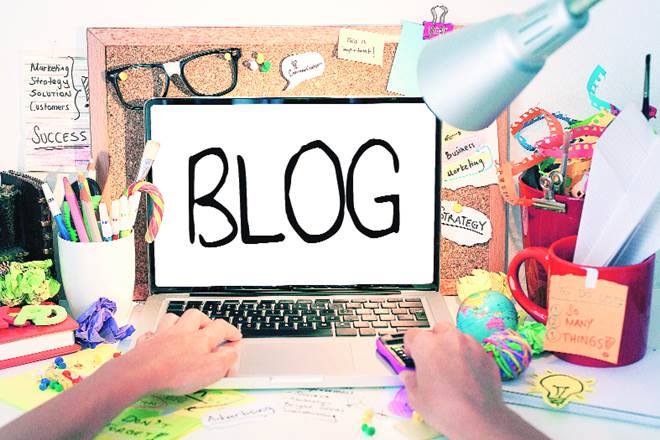 The main problem of every newbie blogger "How to start a blog?". You know starting a blog is not a problem you need to worried about. Where There's A Will, There's A Way. A hundred of a solution will be in front of you if you have a strong will.
Let me make you clear, starting a blog doesn't cost any money. Yes, you can start it for free. During your starting days, you can learn a lot of things like
Creating a post
creating a page
inserting image and videos
playing with permalink
Publishing/ drafting a post
Google webmaster knowledge
Improving your writing skill
This is just a beginner lesson. If you are intimate with these things now you can run your own blog. You can find many blogging platforms that offer free services. We are going to discuss them later in this article.
If you have money and confident with you then you can purchase your own domain name and web hosting. Cheap and reliable domain and hosting provider like GoDaddy. Otherwise, you can still enjoy blogging using a subdomain including Blogspot and WordPress.
3 best blogging platform for beginner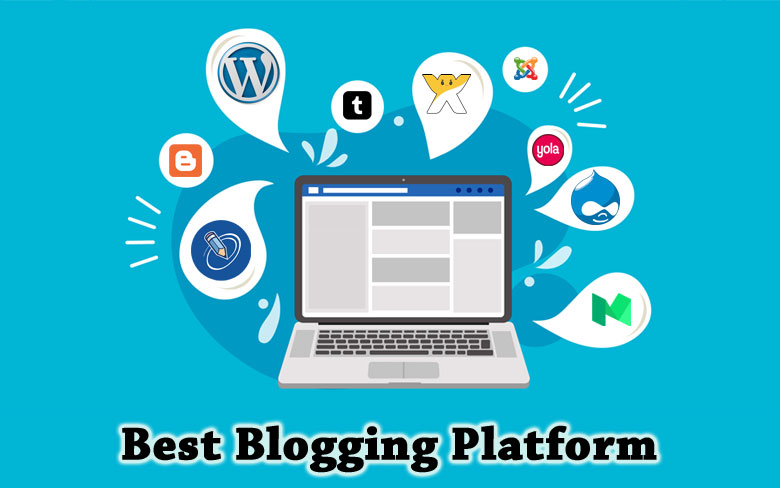 Now let's talk about the 3 best blogging platforms for the beginner. The mentioned platforms are easy to use and update. A simple blogging knowledge will be enough for you to be the CEO of your blog. As time pass, you will learn the advance level of blogging.
For now, the beginner knowledge will work like, a diamond for you.
WordPress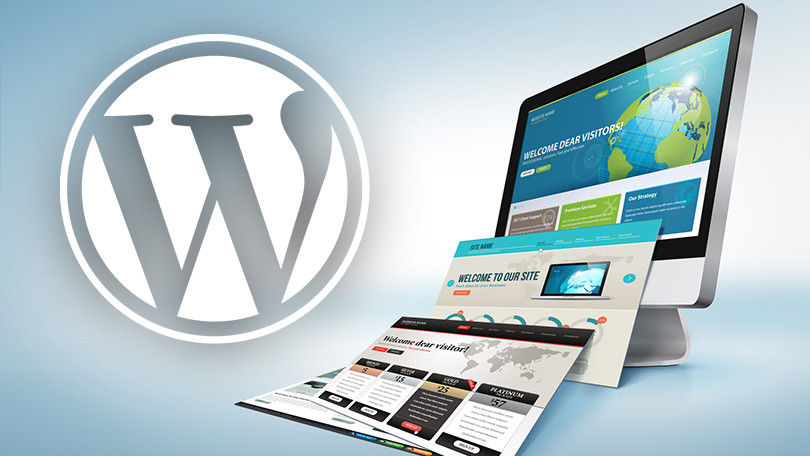 Launched in 2005, WordPress.com is a content management system (CMS) which is built on the open-source WordPress.org software. In a month, over 410 million people will view more than 21 billion pages on WordPress.com's blogs. In September 2019, more than 90 million posts were published and over 57 million blog comments were written.
WordPress is a free to use blogging platform. However, you will need hosting and a domain name if you want to upgrade your blog to the professional level.
You will get a free WordPress subdomain, jetpack essential features, Community support and Dozens of free themes in the free version. The list of features will increase when you upgrade your WordPress plan.
Blogger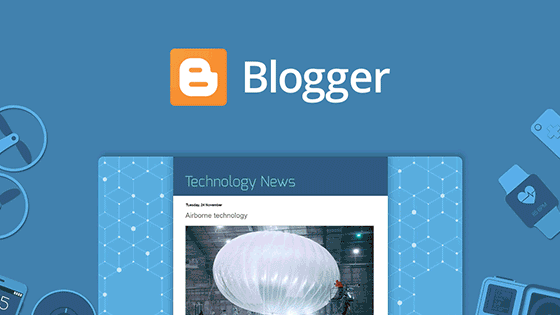 If there is one platform that is easy for a newbie to use, it is Blogger. This is a free and simple blogging platform for anyone just starting out with a blog. In this platform, a blogger can just type their content, add photos or videos and publish.
Blogger also lets users edit the HTML and add required widgets to the blog. Blogger is a service of Google, so users will have to have a Google account. It is also one of the oldest blogging platforms that many bloggers used to use once. It doesn't have an upgrade system like in WordPress. You can use the services of a blogger as much you want.
Tumblr
Tumblr is a perfect blogging option that is very popular with younger audiences. The platform itself is simple to use. One of the best traits of Tumblr is that it is centered on the community of bloggers, so it provides a quality of options for sharing and reblogging content. The downside to blogging on Tumblr.com is that it does not focus on text content, but photos and GIFs. Visual bloggers will love it, but authors may want to find a different platform to use.
What are the advantages of blogging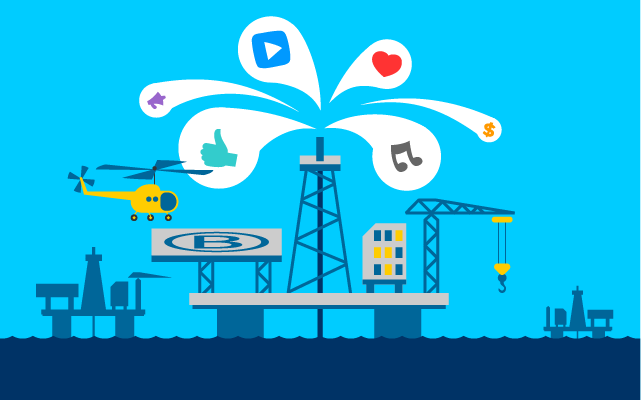 Here we will talk about the advantages of blogging. Many people start blogging as a hobby. In their very first months or a year, they still continue this hobby. When they finally know, their hobby can also be the strong carrier option, people will turn their blogging hobby to the professional blogger.
Hundreds of professional bloggers from all over the world are now generating a huge sum of revenue. We will talk about if how you can make money from your blog. For now, we will only attach to the mentioned statement.
Passion is the first important thing every blogger must have in their soul. Not only here, but also in another field. Each and every one of you must have a strong passion. Without passion, you will never be able to focus on your work.
If you have a unique passion for writing a poem, stories, songs, news or you can count your personal diary too. Blogging will be effective for you to save your project work safe and secure.
When the right times come, you can publish all your works online. After that, your work will be recognized by thousands of people. If they like your work, who knows you may also get an opportunity to do the big project.
Besides this, you can also share the knowledge you have. They say SHARING IS CARING.
Disadvantages of blogging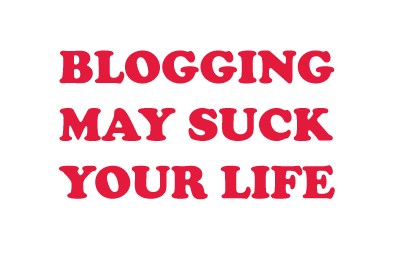 Blogging is fun and entertaining. It is also easy to start the blog. However, you may face a serious problem if you ignore all the drawbacks of blogging. Many people see blogging as an easy job but the truth is that blogging is complicated than you have ever thought.
Startup blogger will need some amount to money to run their own blog. Buying a domain name and a hosting plan is a part of a headache. You need to spend a lot of money on buying and renewing. That's not only the end, managing your hosting from time to time, protecting your sites from attackers many many more problems are ahead.
Today, the web is full of blogs and articles. It will be difficult for you to write unique blog content. You can also take this article as an example. If you search blogging guide on search engines, thousands of results will be in front of your screen.
Spending around 3 hours just to write a single blog post, you can see blogging is a time-consuming work.
Lack of visitors, subscribers, lack of acknowledgment and many more will surely ruin your dream. Not only that, low revenue, shortage of ideas comes next. We will talk about it later, how you can increase your blog traffic like a pro blogger.
How to get a lot of organic blogs traffic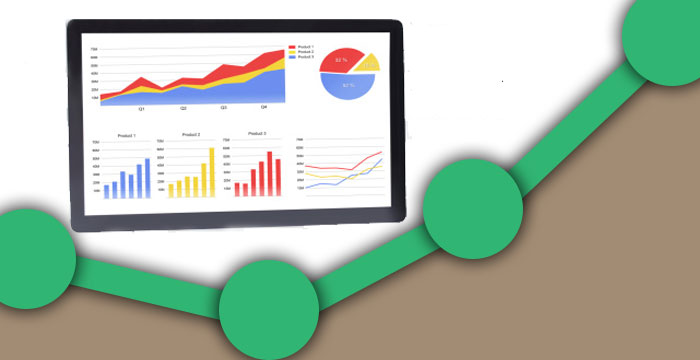 Organic blog traffic is required for any blog to be healthy. It is only the way to ranks your blog in social networks like Google, Bing, Yahoo or Baidu. A lot of benefits can be gained if your blog attracts a huge number of organic traffic. Promoting your each and every blog post or website is not required if you are familiar with the SEO. The next part will be SEO. Do not miss it.
Getting organic traffic is not that hard. You have to follow the simple mantra to achieve your organic traffic goal.
Webmaster tool
Webmaster too is a powerful tool to rank your blog on the search engine. Creating a sitemap, robot.txt, getting all the information about your blog errors and many more. You can index your blog article manually in the webmaster tool. Google search console, bing webmaster tool are the best tools you should try for now.
SEO
Search Engine Optimization (SEO) is the process of ranking your website, videos or even an app. Now the uses of SEO are very high in each and every blog. We will drop some of the information about SEO later in this post. But for now, we will move into the next point.
Quality content
Quality content is the key to success. Do not forget to update your blog at least once a week. High-quality content is must important for your blog. Every article on your blog must have more than 500 words. Also, remember your updated articles should not be plagiarized.
Knowing SEO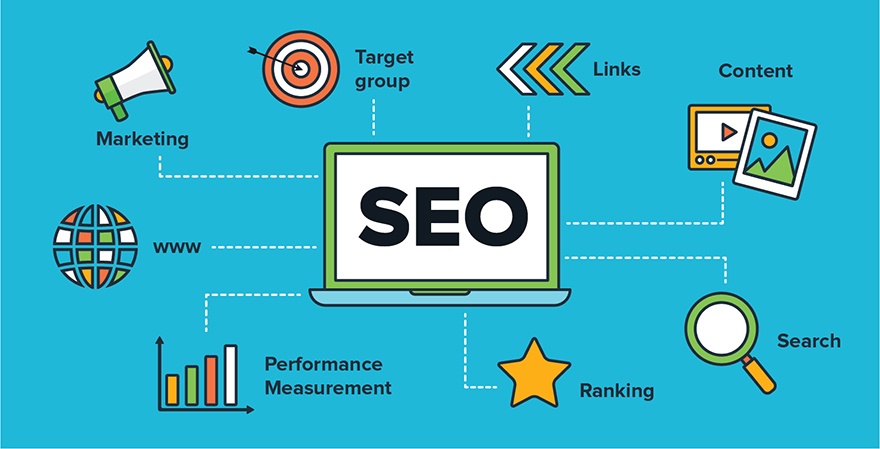 Search Engine Optimization SEO is the process of improving the visibility of a webpage or web content on the search result. The search engine follows certain algorithms to rank the sites in the keyword that are searched. The higher rank in a search result the more traffics form search engines, which are more customers for your business or services. SEO is Improvement in your site contents so that your site will be visible in the search result.
Keyword research
You must understand what your visitors are searching for. A keyword will help search engines to crawl your blog and find the related articles of the entered keyword. Just like, if you search how to earn money online on search engines, it will display numerous search results. That's the power of SEO and keywords building.
Power of webmaster tool
We have already discussed this, a few lines above. Webmaster tool is the most important tool for every blogger. If the search engine does not index your article or blog on their search result, you can take the help of a webmaster tool to index it within an hour.
A detailed guide about SEO is here. This guide contains all the information about SEO that you must know. It will shorten your time and help to increase your SEO knowledge. The information like link building uses of sub-headings, keywords research and many more are available in this super effective guide.
How to make money blogging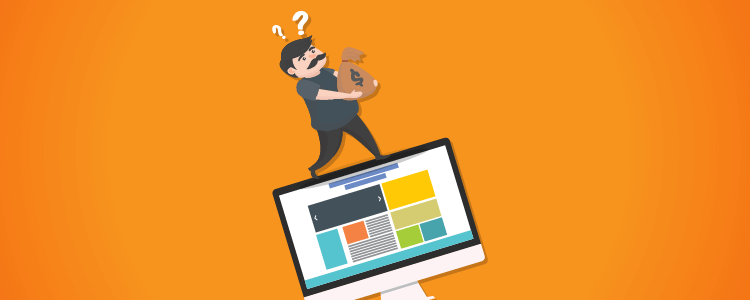 Finally, we are here. The dream of most of the bloggers is to earn money from their blog buy, how? The scope of blogging is very vast. A dozen of options you will find to earn decent revenue from your blog. If you fail in one, you can try another. You can use your own method if none of the options favors you.
Google adsense
Google adsense is the king of all those online advertising networks. The payment in Google adsense is also pretty impressive than the others. 100% worthy and effective, adsense will surely help you to boost your revenue. You can read here how you can boost your adsense revenue like a pro.
If you are new on our blog, do not forget to read this A-Z guide on Google adsense. The guide is full of informative tips for the newbie blogger like you and some others.
Google adsense is not only an option for you. Here you can find 7 best Google adsense alternatives to increase your profits. All the listed online advertising networks are 100% legit and safe. Payments on time, high earnings, attractive ads are the features of mentioned alternative networks.
Affiliate marketing
Affiliate Marketing is a market place where people get rewards or commission by selling the product or services to the customer.
You will get commission or rewards by selling the services or products to the customers. Let's say you are working for the Amazon affiliate program. During your period you have sold 5 laptops to the customers. Each laptop you sold will provide you a commission of $10. Then in total, you will get the commission of $50 for the 5 laptops you sold so far.
Just guess, if you manage to sell 5 laptops in a day. If it goes the same way, you will sell 150 laptops in a month. Each laptop provides you a commission of $10. For 150 laptops you will earn a commission $1500 in a month. Isn't it interesting?
You can read all the detailed guides about affiliate marketing here. There you will learn about the types of affiliate marketing, benefits, and drawbacks of affiliate marketing and so on.
Some other ways to make many from your blog
Direct advertising
Paid review
Guest post
Link building
Paid tweets or post
Offering online courses
Writing ebook
Speaking at conferences
Conclusion
This is all you need while starting a blog. Hope it will help you in your blogging career. Let me know if you want to know any further information about blogging, SEO, adsense, affiliate marketing. I will try my best to reply to you as soon as possible. Good luck.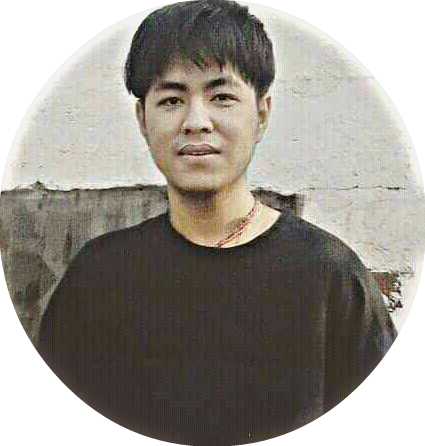 Nothing special about me. I am just a freelance writer who loves writing and updating all the latest information about IT, Blogging, Games and so on.