Password is the secret word that should be know when to allow access of computers, accounts or in some system. Its is recommended to change your password time and again to make sure your password is still secret. During using google products we have an account that can access all the google products with one password. So to change login password you need to change the password in google account. This post will guide you through changing the password of google account. How to change the Password of Google account Gmail
Google account
A Google Account is a user account that provides access authentication and authorization to online services by Google. The creation of a Google account happens automatically when we had decided to start using Gmail. You can add any Google product of your choice to that your account. The ID of the Google account becomes your ID when you use that product/service. So all the google services or products have same passwords. You cannot have more than one password on a single Google account. So changing of password of any service of google is by changing the password of the google account.
Gmail
Gmail is the primary service you used in google. It may be the first service in google with google account as including Google Search, Youtube, Google Books, Google Finance, Google Maps, and many others did not need google account. It is a free email service. Users can access Gmail on the web and from any program that synchronize email through POP or IMAP protocols.
Change Password
So to change password login to accounts.google.com Enter the email and password of that account you want to change the password of now after login search for Sign in & Security section and click there. Now then under Signin to google under Password & sign-in method Click in the Password. (Remember you should know the current password to change password) Then now you again need to provide password as if login.
Then Select a strong password Check this tips to make a strong password Strong Password and More for Secure Online. Now you successfully change the password of your Google product. Fore more Security Follow this process to set Double verification method Set up 2 Step Verification Google.
How to change the Password of Google account Gmail Please feel free to comment if any confusion. Don't forget to share if helped. Have a good day!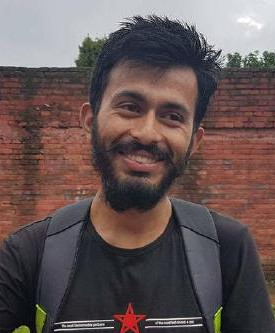 This is Sagar Devkota Co-Founder of Time and Update. I write about Online Earning, Blogging, Web Hosting, Domain Registration, local technical news and some time about Cryptography. I also write about Git, Database, Java, Android, Linux (ubuntu). Studying Bachelor of Software Engineering.