Most of all using internet have google account. Google account is automatically created when you create gmail account. There are many situations that we need to work from away home or from some friends computer or from some public cyber. We need to sign up our account but what if we forget to sign out our gmail from. Or how to check if your account is accessed from some other location or not? Today we are here with a guide to check your account activities and check if they are accessed from some unknown location and how to sign out from there. So Check Google Account activity & Sign out Gmail Remotely here we go!
Gmail have that feature to check account activities and remotely logout to end all active sessions from any computer or mobile phone your account was log in.
First login to your account Remember Gmail Phishing Attack Stay Secure Protect Yourself. Be careful follow the steps there to protect your online identity.
After successful login you will be on gmail inbox. You will see all the mails on your account. Now scroll down and down. At last after the inbox section ends there are few details of you account like. 2.04 GB (13%) of 15 GB used. Total GB used by your account and on the Right side Last account activity: 1 hour ago Here you can view when was your account accessed last time before this session. Click on Details. 
Now After clicking the Details new windows will pop up. There is all the details of your account like from where was your account accessed
Access Type [  ]
(Browser, mobile, POP3, etc.)
Location (IP address) [ ]
Date/Time
(Displayed in your time zone)
In Access type how was your gmail accessed From Browser or Mobile or from some Third party application using POP3. Check Gmail Tricks Every One Should Know.
Location and Ip address of that device.
And date and time when it was accessed.
If you find some unknown location or Access type Imidiately click in  On that page.
It will be better to change password and Use 2 Step Verification Google. It wont be if all the locationa are known and there are no suspected location its all fine. And if you had logined in public computer and had not logout better to sign out all other web sessions. Stay safe Check Google Account activity & Sign out Gmail Remotely Have good days!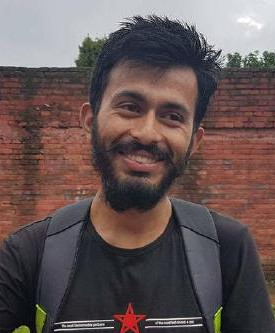 This is Sagar Devkota Co-Founder of Time and Update. I write about Online Earning, Blogging, Web Hosting, Domain Registration, local technical news and some time about Cryptography. I also write about Git, Database, Java, Android, Linux (ubuntu). Studying Bachelor of Software Engineering.