Facebook is daily routines of not only me but also most of you too. Also facebook is the most popular social media of today. Facebook is updating and making it more secure and secure day and day. Taking security is the most for users. Today in this article I collect most be done steps for the security of your account and will be posting about more. Security steps must be done to protect yourself. Secure Your Facebook Account Hack Proof we will use all the security layer provided by facebook to secure our account.
Password
For Security Always Make String password not only your mobile number : ) or his or her name. Try making Password Strong with Special characters insist of Words make a phrase password. Strong Password and More for Secure Online. It is Better to change Password time and update . And changing password from sumankarki to karkisuman have no Value Try to make Complex.

To change Password https://www.facebook.com/settings Then click in edit next to Password. Add your current email address. If you forget your password it will be easier to reset it.
Login Alerts and Login Approvals
Login Alerts will Send you mail or notification when ever your facebook account is logged in else where. You will get notification in facebook that you are currently using and email that your account is on. Login Approvals, Need approval from you to login to your account. Here facebook will send you SMS everytime you login from new place. without that sms code you cannot login. So this is most used security layer for your account. We worked on General setting in above section now Click in Security from top right. or Just click here https://www.facebook.com/settings?tab=security Click In Login Alerts and enable or Disable. I recommended you to Set Login Approvals for your account. Here is Process for it Set up 2 Step Verification Facebook Follow the further Process. If your number is not already verified in facebook you need to verify it first. You also can Install a app to generate code But it required internet connection in  your device too to get the Code.
Your trusted contacts
Your trusted contacts are friends who you chose who can securely help if you ever have trouble accessing your account. Once you've set up your trusted contacts, if you ever have trouble logging in, you'll have your trusted contacts as an option to help. You just need to call your trusted contacts and let them know you need their help to regain access to your account. Each of them can get a security code for you with instructions on how to help you. Once you get three security codes from your trusted contacts, you can enter them into Facebook to recover your account. So always Set trusted one as trusted Friends you can Add Up to 3-5 Friends.
Check if your account is logged in From Other location
You can check if your account is logged in from other location or When way your account was accessed from some location. Find out if some other had accessed your account and logout form those place immediately You should take action just in time. Check it form here How to Remotely Logout Facebook. Save your account in a click.
These are the most be followed process for Secure Your Facebook Account Hack Proof to make it hack proof. Is it useful Don't forget to share. Any Suggestion are always accepted. Have good days!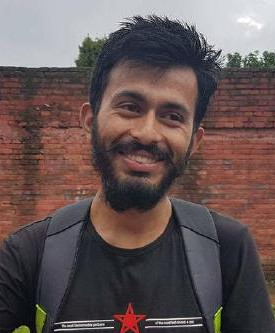 This is Sagar Devkota Co-Founder of Time and Update. I write about Online Earning, Blogging, Web Hosting, Domain Registration, local technical news and some time about Cryptography. I also write about Git, Database, Java, Android, Linux (ubuntu). Studying Bachelor of Software Engineering.